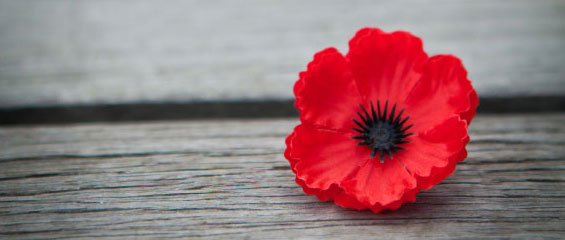 God of tenderness and mercy
 we call your Name on this day of remembering
the ones who gave their lives 
in defence of their homeland.
We honour the heroism and courage, the love and devotion of our fallen,
and those at home who carried the loneliness of loss.
They remain beacons of hope, and reminders
of the horror, waste and futility of war.
In today's uncertainty, hear our cries for peace
and justice. Turn our thoughts away from bitterness
and towards forgiveness.
Help us to enter the sufferings of others, to feel
 their pain, to taste their sorrow. Draw us close
to the frightened and troubled, that we may be
 instruments of your peace and healing.
May our care for one another build a strong community, where the wounds of war truly heal, where those
who come from other lands quickly feel at home,
 where respect and tolerance are the values we treasure.
God of tenderness and mercy, hear our prayers.